Relationships Designed to Last
The foundations of MV Solar are set firmly in the ground by the hard work and expertise of our founder, Michael Valantine. Michael is a solar specialist with over 30 years' experience and more than 30 years in the electrical, electronics and medical electronics industries. As a very active leader in the solar industry, Michael is also a fully qualified TAFE teacher and the first to develop courses in Renewable Energy for TAFE NSW.
Michael specialises in all aspects of Solar Design and Installation and has put together a passionate team to support your choice towards renewable energy. Every element of our business has been built on Michael's knowledge, expertise and passion for a sustainable future. Committed to our local communities throughout the Hunter Valley, Central Coast and Sydney, our entire team takes great pride in bringing our expertise to all our clients to achieve this ultimate goal.
Not satisfied with the traditional service model in solar and electrical that typically ends when the work is complete, we have developed a unique Full Service & Maintenance Package, which provides a yearly safety and voltage check, system clean and written performance report, along with Lifetime Installation Guarantee, to ensure your cost benefits are maintained for the life of your solar system.
As a true turnkey solution, we do not stop there, offering everything from system optimisation, maintenance, monitoring and upgrades to new technology innovations as they arise, along with our support to home and business owners as upgrade and repair specialists. In essence, for us it's about using our knowledge in solar and electrical, in combination with quality solar products and long-term service to future proof your investment, your savings and, in some cases, your business goals.
Dedication to our industry and clients is evidenced through our multiple awards: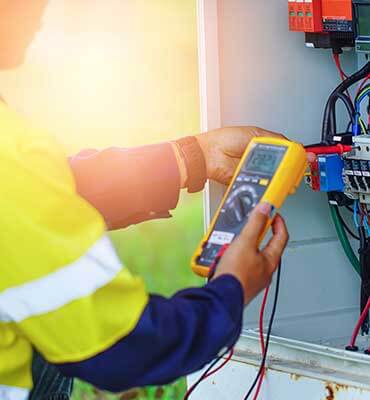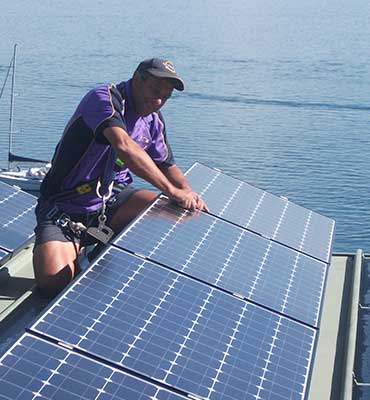 Muswellbrook Chamber of Commerce
• 2010 Winner – New Business
• 2011 Winner – Small Trades and Industry
• 2012 Winner – Trades and Industry
• 2014 Winner – Large Trades and Industry
• 2015 Finalist – Large Trades and Industry
Hunter Region BEC
• 2011 Winner – New Start Business
• 2013 - Environmental Excellence Award
• 2015- Environmental Excellence Award
OUR COMMITMENT
"To provide you with the highest quality products available on the Australian market and a long-term commitment to support the returns from your solar system or electrical works."

Michael Valantine - Founder

SOLAR FOR HOME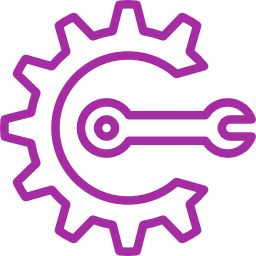 SOLAR FOR BUSINESS

ELECTRICAL SERVICES
Solar can be beautiful.
A solar system must fit aesthetically and beautifully into the landscape of your home or business. Every consideration is thought through before deciding exactly which components deliver on both counts: financial return and visual impact.
Financial freedom at home and in business.
Weathering some of the highest electricity prices in the world (a trend that is set to continue), Australians reap significant savings with renewable energy. Every year with solar, you are further removed from the impact, leveraging tens upon tens of thousands of dollars back into your budget over the lifespan of your system.
Enhance your property's functionality and value.
With current Australian benchmarks for energy efficient homes at 6 Stars, passive solar design is at the forefront of modern architecture, for financial and environmental reasons. When the time comes to sell your property and move on to your next adventure, the addition of your solar system will help to give you a competitive chance against the new home or business market.
Reduce your environmental impact
As one of the highest emitters of carbon dioxide in the world, everything we can do in Australia counts towards the cause of reducing our extremely high level of carbon emissions each year. Your solar system not only impacts your carbon footprint, but as reliance on the grid is continually reduced, so does it impact the energy retail market and the provision of coal-based energy.