Premium- SMA Sunny Boy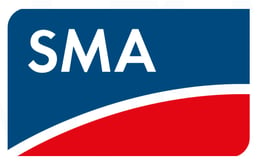 SMA Sunny Boy inverters offer a premium efficiency inverter option for a solar system on a traditional series circuit.
The highly flexible design reduces the need for excess cabling, while multi-string technology allows for greater flexibility in planning, implementing and solar harvest.
A user-friendly graphic display makes it easy for everyone to read, and there are a number of language options available.
Fanless operation means the inverter is nearly silent and requires less services.
Below is a 5kW SMA Sunny Boy inverter MV Solar Installed on a Grid Connect system in Denman