Meet the Team
Michael Valantine – Director / Solar Specialist
Michael is a solar specialist with over 20 years experience in the solar industry and over 30 years in electrical, electronics and medical electronics industries. Michael is a fully qualified TAFE teacher and developed the first Renewable Energy courses for TAFE NSW.
Following the growth in solar interest in recent years, Michael found he was spending more and more time helping friends, family and neighbours with their solar questions and issues - as a result MV Solar was founded in 2010. Michael specialises in all aspects of Solar Design and Installation and has put together a passionate team to bring quality, affordable solar solutions to the community.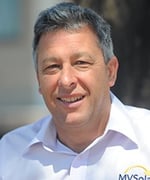 Lois Valantine – Manager of Administration
Lois was part of the founding team in 2010 and with over 30 years experience in Business Administration and Human Resources she provides the core skills required to keep the business running smoothly.
Possessing strong customer service ethics and business administration knowledge, Lois ensures that the business operates as professionally and effectively behind the scenes as at the point of customer contact.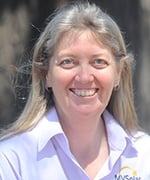 Karen Portolan – Business Development Manager
Karen joined MV Solar in 2013, bringing almost 20 years of experience in Business Development and Customer Service to the team. Karen is responsible for the development of the Sales and Marketing aspects of the business.
Passionate about solar, Karen is also often the first point of contact with our new clients, providing professional and sound advice about the solar solutions available and ensuring access to all the relevant information required to make a well informed decision about their solar investment.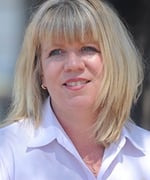 Karen Wilkins – Administration and Human Resources
Karen joined MV Solar in 2012 and is responsible for the daily administration of the MV Solar office and the Human Resources area. Karen has over 16 years experience in a fast paced customer service environment, including team management.
Karen is highly regarded for her professional and courteous manner by both staff and customers.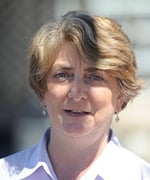 Tim Valantine – Solar Installation Team
Tim joined MV Solar in 2011 and is a fully qualified tradesman (Auto Mechanic).
Tim has experience in a wide range of solar installations large and small including: grid connect, off grid stand alone solar and water pumping.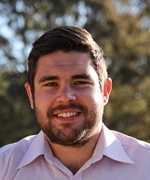 Kerry Gilbert- Sales and Business Development (Sydney)
Kerry has been contracted to work with MV Solar since January 2016. Her role is to support our expansion into the Sydney market by assisting with the marketing and sales aspects.
Kerry brings over20 years' experience in Human Resources (airline, retail and local government) and a further 15+ years' in local government senior management, responsible for customer services, communications and community engagement. Kerry is a passionate advocate for renewable energy and worked in a voluntary capacity with Solar Citizens during two of their 2015 campaigns.